For fleeciness nature, breathable comfort and good extensibility, drape fabrics have been wide used for various fashionable dresses by designers, meet the concepts that pursuing relaxation, carefree mood and desire to approach nature without being restrained. Meanwhile, as an important way of fabric redesign, drape fabrics are welcomed by designers. For example, pleats please designed by Issey Miyake, the top designer shows infinite charm of fabrics redesign. It is still the model of fabrics redesign at present.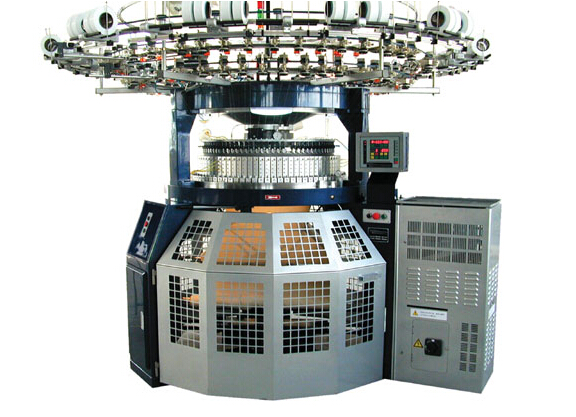 In general, drape fabrics adopt pleat, stacking, tencel yarns or knitted organization in woven fabrics to realize corrugation. Knitted drape fabrics are commonly seen in elastic yarn corrugation.
1.Drape fabrics development
1.1Coefficient of machine
Machine: TYORH 2+4 needle passage double circular knitting machine
Type: 24 needles/25.4mm
Cylinder: 864mm (34 inch)
Ways: 72 F.
1.2Used materials
Choose 18.2 tex pure cotton yarns to knit.
1.3Pattern grid
Pattern grid of drape fabric is just as shown in Picture 1. Among, No. 1 and No. 2, two zones mean forming drape effect.
1.4Needles arrangement
According to the structure of pattern circulation texture, upper dial uses 2 needle passages. There are four different pattern wales. So downer cylinder has 4 needle passages. Needles on upper dial are arranged according to AB sequence. Needles on downer dial are arranged according to (AB)10(CD)9 sequence. 38 needles form a circulation.
1.5Cam arrangement
Cam arrangement is shown as picture 2
1.6Weave diagram
The fabrics are knitted based on interlock stitch. A complete texture consists of 24 rows and 38 wales.
1.7Fabric coefficient
Weight of fabrics: 220g/m2;
Length of loop: 57 cm/100 needles.
1.8 Appearance effect analysis
1~12 yarns are knitted into interlock stitch, forming 6 rows. When knitting 13~24 yarns, downer cylinder of former 20 needles does not knit, during 38 wales knitting circulation. Cam of upper machine ranks cam of floating threads. Later 18 needles knit interlock stitch. Nevertheless, in 6 roes, in former 20 needles, downer cylinder does not knit. Upper dial knits. No. 6 row connects directly with No. 12 row on the right side of fabrics. On reverse side, former 20 needles store on the surface of fabrics, forming small drape effect. 25~36 knitting is the same as 1~12 way. When knitting 37~48 yarns, in No.38 wale knitting circulation, the former 20 needles knit interlock stitch normally, cylinder of later 18 needles does not knit. Cam of upper machine ranks cam of floating threads. Upper dial knits. On the right side of fabrics, No. 18 row connects directly with No. 24 row. On reverse side, the later 18 needles store on the surface of fabrics, forming small drape effect.
The reverse side of knitted fabrics is color effect. The whole shows the effect that interlock stitch alternates partial drape. Knitted fabrics are shown as picture 4.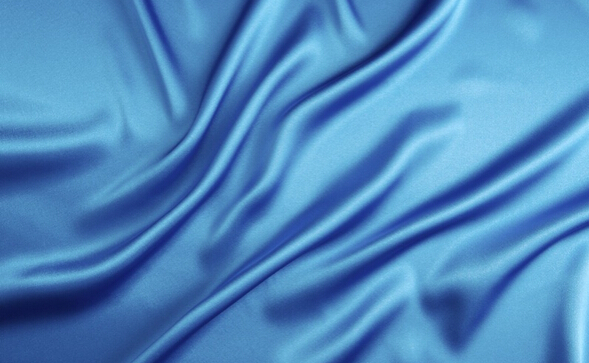 2.Drape fabrics design
2.1Changing row and wale in drape zone
Based on drape fabrics knitted by circular knitting machine, changing rows and wales in drape zone can acquire different appearance. Increasing rows and wales in drape zone, drape will be more obvious. However, the connecting of interlock stitch will be unfair. Flatness of the whole cloth cover will decrease.
2.2Changing dyed yarn in drape zone
Changing dyed yarns in interlock and drape can form color stripe drape fabrics.
2.3Changing texture of drape fabrics
Interlock stitch can be changed into single side. What needs to be paid attention is that half of loops on needles in drape should be divided to the other needle bed, when knitting drape. The loops should be moved back after single side knitting.
2.4Changing overlap quantity in drape
Raising overlap quantities in drape can change effect of drape fabrics. Just as pattern effect shown in picture 4, two drape No. 1 and No. 2 arrange regularly. Two drape arranged on 1, 1, 2, 2 or 1, 1, 1, 2, 2, 2 can enhance effect of drape.
Drape fabrics overcome the disadvantages in conventional frappe fabrics, such as spandex aging easily and drape uneasy for being maintained. Drape fabrics have the advantages of soft and comfortable, breathable moisture absorption, non-tightening. Meanwhile, for adequate appearance and high performance, drape fabrics are used as materials for beddings, sofa, car kits and curtains.