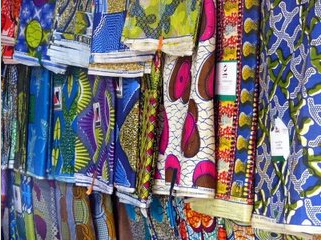 In the first half of 2014, the development of China textile industry is steady and promising. This is closely related to transformation of textile fabrics enterprises and unceasingly innovation. In recent days, over 3,800 enterprises from more than 30 countries attended 2014 China International Textile Fabrics and Accessories Fair. This fair brings the latest trend in textile fabrics field, while expanding channels for the development of textile enterprises at the same time.
As a world manufacturer, China also has a vast market space. For the foreign textile fabrics firms, there are Infinite business opportunities that hidden in China market.
The demands on fleece products in China are lower than that in foreign countries. However, the data are increasing. In spite of expensive prices of domestic fleece products, China is still an important market for Australian fleece. In recent years, fleece knitting fabrics are widely loved in China.
At 2014 Fabrics and Accessories Fair, more than 1,100 foreign attendees participated in this event. The fair can help exhibitors grasp the business opportunities of increasing demands in China Mainland.
With the growth of Chinese upper-middle incomes people and their love on the western popular trends, chic functional fabrics and the advanced denim fabrics is becoming more and more popular among Chinese consumers.
Besides that, accessories and functional fabrics also win great popularity among purchasers. Buyers can find different types of accessories including zippers, buttons, lace, embroidery, labels, tags, decorative bead and other fashionable circular knitting machine parts.