Crepe weave is a fancy weave which is used to make crepe designed fabric. High twisted yarn is called as crepe yarn having curling properties. Crepe weave is used to produce various types of home textiles and decorative fabrics.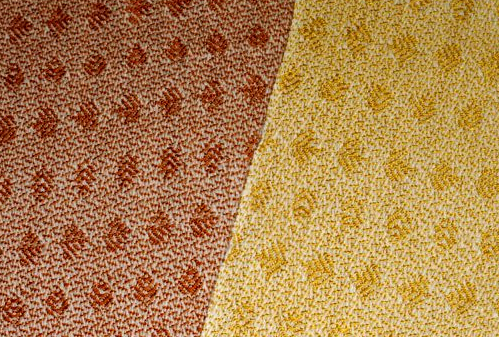 Types of Crepe Weave: Crepe weave is divided into four classes.
1. Crepe on sateen base.
2. Crepe by reversing.
3. Crepe by super imposing.
4. Crepe on a plain weave base.
Properties of crepe weave:
1.Any kind of weave which will produce a broken irregular appearance on the surface of the fabric is known as crepe weave.
2.Using special prepared warp and weft yarns which have a high twist factor causing them to crimp or curl when the woven fabric is being finished can produce rough irregular surface. These yarns are known as crepe yarns and generally the fabrics are produced from them are of plain cloth.
3.Somewhat using ordinary yarns in special weave known as crepe weave can cause similar overall effects.
4.Crepe weave is used to produce shirting, decorative purpose, home furnishing, ladies wear, etc.
This type of fabrics is valuable and comparatively costly then other designed fabrics.