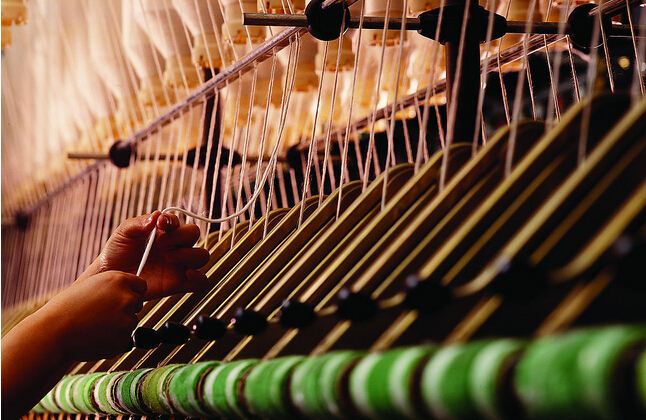 According to Shanghai New International Expo Center (SNIEC), Suiyang District in Shangxiu, Henan Province was awarded Chinese Textile and Apparel City by China National Textile And Apparel Council (CNTAC) and China Knitting Industrial Association recently. It means that Suiyang District has reached the leading level in international knitting and apparel industry.
The government of Suiyang District protects the development of knitting and apparel industry in recent years. It encourages enterprises to focus on brand strategies and create attractive features for their products.
With several measures from different aspects, the government of Suiyang District has cultivated some famous brands like Yinhe Cotton, Hongyang Underwear, Swallow Clothing, Gentlement Garment, etc. If you want waffle check knitted fabrics or any other sorts of fabrics and garments, multiple choices are available there. A healthy competition has been developed in the textile field at Suiyang District.
At present, this district has formulated targeted support policy that aimed at preferentially recommending projects of textile and apparel enterprises for National or Provincial government financial support. It is expected that the financing environment can be improved through equipment leasing, small and medium enterprises credit guarantee and other financing modes.
The textile and apparel industry at Suiyang District will accelerate industrial shift and strengthen its communication and cooperation with the same field at other advanced districts. Focus on the manufacture of knitted garments, enterprises will take advantage of all sorts of economic and trade fairs to promote their business. Suiyang District aspires for creating a vertical industrial chain that including cultivation of cotton, spinning, weaving, bleaching, printing, finishing, embroidery, clothing and sales. Honey comb knit fabrics with top-notch quality will be offered there.
From the 2014-2020 development planning for textile and apparel industry disclosed by Suiyang District, Suiyang will take more effective measures to develop an industrial cluster for knitted garments.