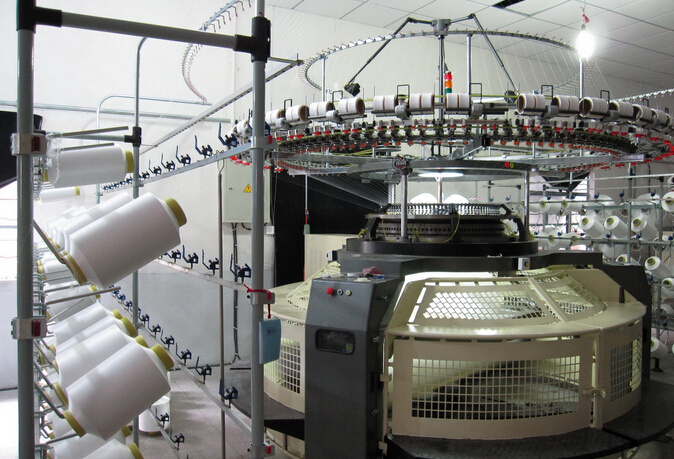 China Textile Industry Association vice president of Sun Rui Zhe has pointed out that in this century, particularly during the "Eleventh Five-Year" and "five" the first half, the whole industry around the center of the textile power construction work, implementation of the "scientific and technological progress and development of the textile industry Outline of "five" progressive outline technology "," 28 + 10 "and" textile Industry "," 50 + 110 "tasks, increase investment in science and innovation strength of team building, industry innovation capability significantly improved significantly technological progress, core competitiveness has improved significantly. Industry made a series of breakthroughs key generic technologies, a large number of scientific and technological achievements in industrial production, product differentiation, industrial information technology, business management modernization and achieved remarkable results, the overall level of technology and equipment rapidly.
Indeed, China's textile industry and technological progress not only promoted the development of the industry, to the industry to bring new advantages to improve the value of the products, but also to bring a more healthy, convenient and stylish living. This is from the recently ended 2013PH Value can also get a glimpse of the first exchange.
Assistant chairman of China Textile Industry Association, China Knitting Industry Association president Shi-Bin Yang believes that knitting is not just a traditional industry, it is a livelihood industry, but also to become the dominant industry and special industries. At present, people's consumption patterns and lifestyles have changed, the market demand has shown a new feature diversified, personalized, traditional industries and technological progress can only be achieved in order to enhance the competitive advantage of the industry to meet the people's health, quality, taste, fashion longing for life. 2013PH Value First Meeting many exhibitors showcasing its deep strength, showing the knitted textile industry as well as new materials, new equipment, new technology and new technology. 2013PH Value First Meeting also experienced a gorgeous perfect transformation, a new image and positioning, the market has a high degree of recognition.
Dongtai Heng Shun CNC Precision Machinery Co., Ltd. show HYQ family of four in one seamless whole computer numerical control machine, with a great competitive advantage in the industry. The company's chairman Chen GB introduced, the machine seamless set interlock machine, rib machine, jacquard, shifting circle machine as a whole, the biggest feature is the high-speed, fine gauge, multi-channel into the yarn, the machine has more than 40 patents. The technology uses computer-controlled, completely out of the original circular knitting machine mechanical mode of operation, which greatly improved the circular knitting machine can be manipulated, adapted to the modern knitting market small quantity and variety of requirements, the circular knitting machine to enter the a new computer era. At present, on behalf of the world's leading level of similar products, Japan Fukuhara circular knitting machines each priced at 2.4 million yuan, is about six times the Hang Shun intelligent loom, and work efficiency Heng Shun intelligent loom more than similar foreign equipment 3 times .
"Yumin Knitting" Guardian Jinlong, general manager, the company focused on the introduction of the exhibition is the Mitsubishi Rayon celwarm, airwarm cotton fabrics and outlast air conditioning, its most notable feature is the personal experience and the audience can feel warm and comfortable and lightweight fabrics sex. The air-conditioned outlast cotton comes from functional materials of NASA technology, which can absorb and release heat according to the ambient temperature, temperature changes in the external environment and make the appropriate response in the skin, with climate control function, it is possible between lingerie and body the formation of a stable "microclimate", not too hot nor too cold. Mitsubishi denier acrylic material has a soft and delicate, heat absorption characteristics, its antibacterial, deodorizing, lightweight, warm, elegant gloss and other functions are also favored. In addition, the company has developed together with Asahi Kasei copper ammonia fiber material has an excellent variety of moisture absorption and desorption, natural environment, superb features soft and comfortable fabrics.
Kim Jin Jiang Textile Co., Yee-Min Jen, director of marketing presentation, the company introduced coffee charcoal, pearl fiber fabrics such as functional differentiation, reflecting the Group's advantages in terms of environmental protection.
These fabrics, one for the domestic market, functional underwear fashion, on the other hand is an international market research and development for sports and leisure fabrics.
Taiwan's Joe is a long history of Hosiery companies, dominated by the production of cotton socks business transformation for enterprise development, and manufacturing of professional medical stockings, socks function relies on the connotation of continuous mining. The company has obtained international certification of medical qualifications, can sell their products in pharmacies and hospitals. Today, its raw materials, technology, design and improve, and with clean Liya and other home textiles, clothing brands to discuss cooperation.
The Shenzhen Jie Group, a comprehensive display of technology and product patent achievements made over the years. The group's development process, in ergonomic research and innovation continue to make breakthroughs in research and development of underwear, so far, has 85 patents (including patents which item 6).
From laid Maniform brand original position "Dragon" series, the revolutionary innovation of ultra-poly Update Series product line, from shaping thermal underwear, to the body, acupuncture thermal underwear, in many ways set a precedent. Jie Group Meeting with the new patented Update series, from 2006 the first generation of 3D fusion products to market to today's "breathing fusion", the unique "magic palm cup" technology, "butterfly structure," one of the lamination technique and ultrasonic cutting technology to make products more poly chest, more stable, and no trace invisible.
Update series has been Maniform brand's flagship product line, has a good reputation in the new and old customers.
Hayes Moore Biotechnology Co., Ltd. exhibited Haici passphrase terminal products and core materials Hayes Moore fiber, all-round display to visitors the latest products and technology breakthroughs in research and development. According to reports, Hayes Moore is extracted from marine organisms novel functional fiber material, it crab, shrimp shells as raw materials, high-tech, purified, dissolved, imitation silk and prepared animal recycled fiber. "Hayes Moore (chitosan fibers) has a natural antibacterial, rapid hemostasis and other functions, but also has biocompatibility, safety and biodegradability. Therefore, Hayes Moore produced underwear with good moisturizer , breathable, biodegradable, prevent static and advantages of promoting skin micro ecological balance. "Shandong Huaxing textile Group Co., Ltd. Chief Engineer Zhou Village Road.
Secretary-General of China Knitting Industry Association Qu Jing believes his fashion designers and fashion professionals understand fully demonstrated in the works, products, knitted apparel while processing enterprises also continue to study the application of new materials, new technology implementation. Many enterprises through the exhibition, the enterprise technological breakthrough, product innovation, cultural connotation-round display, relying on technological innovation to improve value-added products. Exhibit enhanced exchange and communication in the industry, so that visitors to further understand the exhibitors strong R & D strength. All these efforts of the industry, is to allow consumers to enjoy better products and services for the consumer to create a healthy, comfortable and high quality wearing experience.