At present, the current domestic and international markets are faced with severe situation. The manufacture enterprises have a large amount of stocks that stop the circulation of capitals. How to get rid of vicious competitions and old manufacture ways? Enterprises can only survive by undergoing real transformation.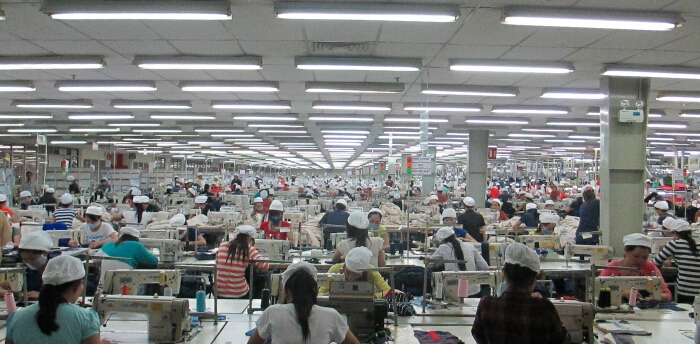 According to statistics, there were totally 2.432 million textile machines in China by the end of 2013. Among that, shuttle looms accounted for 45% with totally 1,095 thousand sets.
 
Based on the statistics offered by State Statistics Bureau, the amount of Chinese stock of finished filament products reached 6.056 billion RMB. It had increased by 22.22% on year-on-year basis and surpassed the market capacity. Through market and administrative measures, some regions eliminate the old knitting machines which are equipped with low technology and capacity. This is undoubtedly good for the textile enterprises.
 
Actually, many textile enterprises have realized that the old manufacture methods and price competition is no longer feasible any more. The one who finds the key to the market and accomplishes transformation firstly will get the chance of survival.
Transformation and upgrading is an integral whole. Enterprises should not only shift their way of thinking and development mode, but also grasp exclusive technologies. Only the combination of these two factors can lead to good effects.
 
Some entrepreneurs misunderstand the meaning of this process. They thought that top-level products could be made with advanced equipments. Therefore, the unit costs were increased while the prices of products remain the same.
The reason for this is that there are no core technology products and long-term strategic considerations. They always rely on the new functions of new facilities, while this is stupid to some extent. There are many computerized jacquard machines on the market. An enterprise must have its own core technology that others can not copy or imitate. It should grasp exclusive patents and technologies which advanced machines can not achieve.